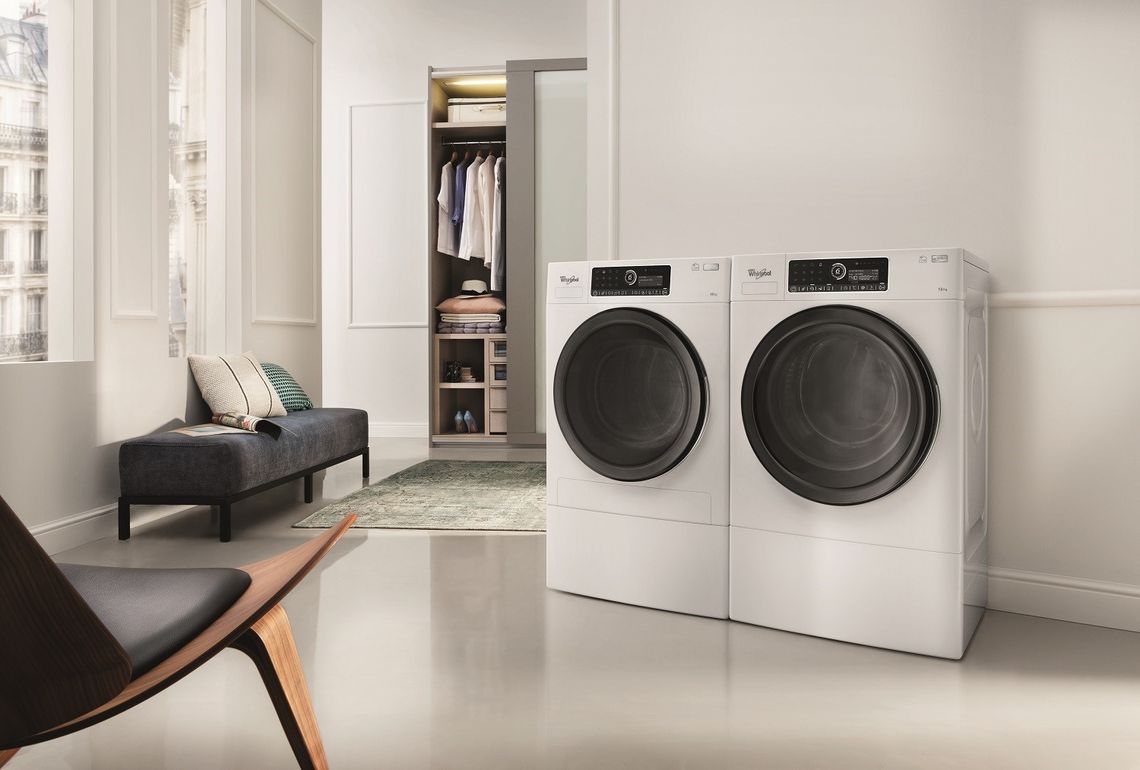 EU says no to wasting: Major appliances must be repairable even several years after the sale of a particular appliance is terminated
The EU legislators have run out of patience with low-quality products that need to be replaced immediately after the warranty period expiry. Large household appliances came first. Regulations shall apply from March 2021.
Current situation in the domestic appliances market
Consumers have been slowly getting used to the fact that lots of products break down shortly after their warranty period expiry. Therefore, they deliberately choose cheaper appliances of lower-quality, counting on the need for their soon replacement. However, a permanent huge production of ever new domestic appliances is uneconomical and, above all, environmentally unfriendly.
"We often have to disappoint customers not willing to throw away the appliance immediately and requesting a repair anyway. A poor spare part availability and a troublesome communication on the part of manufacturers tend to be a problem," says Marek Proche from an authorized repair shop in Prague AP Servis.
"In addition, only authorized repair shops can rely on a full manufacturer's support. Only these have access to repair software and complete schematic diagrams of particular appliances available. But there is lack of such service partners outside big cities," adds Proche.
Survey confirmed Czechs have little trust in appliance repairs
In autumn 2019, the Association of Czech consumers published its survey, which confirms that almost one half of Czechs does not use after-guarantee repairs of appliances. The usual reason is the high repair price or the already mentioned unavailability of spare parts. Every 10th consumer stated that they were not even considering a repair and were immediately going to buy a new appliance.
EU says no to "two-year appliances"
The European Commission has approved a series of regulations determining product requirements in terms of energy savings and sustainability, the so-called eco-design. One of the main goals is to avoid unnecessary disposal of easily repairable appliances and thus reduce the associated generation of difficult to recycle wastes.
Regulation only applies to major appliances so far
The approved regulations will only apply to bigger consumer electronics appliances for the time being, namely:
TV sets, electronic monitors and displays
New obligations for manufacturers and importers of appliances
Spare parts must be available even several years after the termination of a particular product's sale
A manufacturer must guarantee the delivery of selected spare parts for as long as 7 to 10 years from the termination of a particular appliance model sale.
"The regulation specifies which spare parts of household appliances must be available and for what time period. It is usually 7 years in case of refrigerators, with the exception of refrigerator seals. These must be produced for as long as 10 years after the sale of a particular model is terminated. The 10-year guarantee of the delivery of most parts applies both to washing machines and dishwashers," summarizes the measures Proche.
Faster spare parts delivery
Manufacturers and importers are obliged to deliver spare parts without delay, namely within 15 working days from ordering. This applies not only to big parts such as motors or heating elements, but also to seemingly small parts such as buttons or switches, without which the product cannot be operated properly.
Easier product layout and composition and easier spare parts replacement
At the same time, the European Commission requires that products are easier to assemble and disassemble, even just using standard tools.
Supporting repairs even for non-authorized repair shops
Currently, only authorized repair shops have had the required software and schematic diagrams of products available. From now on, they will also be available to the so-called professional repair shops. EU expects the measure to provide faster access to repairs and, according to BBC, also a support of small entrepreneurs and related services, e.g. for the management of maintenance orders.
A professional repair shop must prove its competence in the field of electrical repairs according to Decree No. 50/1978 Coll. and have the liability insurance concluded.
More information on possible repairs and a proper maintenance
Consumer instructions must also include the recommended settings of appliances and instructions for proper installation and maintenance so that a product can be operated for as long as possible without the need for repair. The European Commission thus points at the importance of proper cleaning and home maintenance of appliances.
Will appliances be more expensive from March 2021?
Both yes and no. If you decide to buy a washing machine or a dishwasher in spring of 2021, it will probably be a bit more expensive by some tens or hundreds of CZK. However, you do not have to be afraid of having to buy a new appliance as early as in 2 or 3 years. The European Commission expects an average household to save 150 EUR (roughly 3 900 CZK) a year.